I am always inspired by other Photographers; I see every single image I look at as a learning experience. An opportunity to wonder what they were thinking, what gear they used and look through the lens at the image as they saw it while they were putting together the shot. So many decisions are made when building an image and a split second change in perspective can really make or break a photograph.
Maybe someday I can make images like these amazing people.
This past week a favorite wedding photographer of mine Erin Farrell posted a recent Wedding she was able to shoot in Jamaica. This image immediately grabbed me: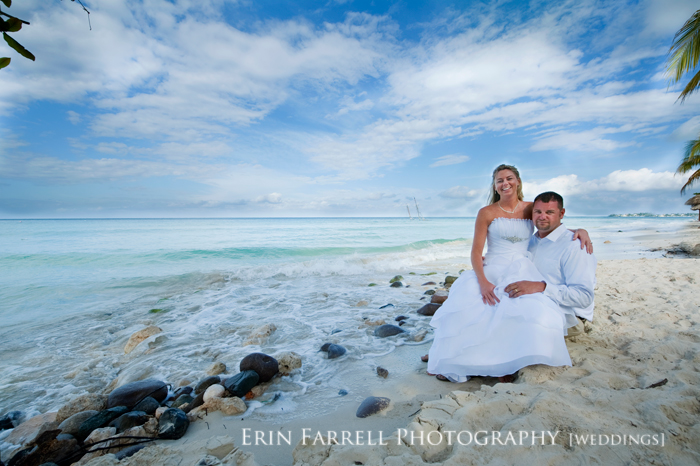 The Deep depth of field here adds so much to the image. The rule of thirds is strong with the beach acting as a leading line to the couple on camera right. Plus the image is just awesome, I'm sure the couple is happy with it.
Erin Farrell is a Wedding, Newborn & Portrait Photographer in Wilmington DE. Check her out
here
Sorry guys the week kind of got away from me and I wasn't able to dedicate as much time to blogging as I would have liked. The good news is I am blogging right now from my brand new 15" MacBook Pro! I'm off to work for the weekend. Have a great weekend everyone!