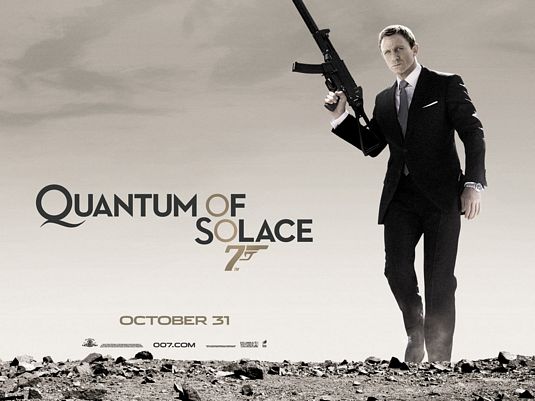 Last night Kyle and I finally got around to watching our latest Netflix movie, Quantum of Solace. I have got to say that neither of us were very impressed. Our mutual friend (and 007 junkie) warned us that it wasn't the best, but we have seen every other James Bond movie, and so we felt the need to give it a shot.
Well, like I said, I really wasn't impressed. The action sequences (although very cool at times) were filmed so fast that you couldn't really tell what was going on. The ones you actually could follow were CLEARLY 95% CGI which was a disappointment. Bond didn't even sleep with the female lead and the plot was VERY weak. Now I know that the Bond movies are usually predictable, but this movie didn't even deliver the predictability we have come to love with James Bond movies.
It just wasn't the same caliber as the older 007 movies, it wasn't even in the same zip code really. I give my two thumbs down. So has anyone else seen it? Feel free to talk about it in the comments. Did you like it? Did you not?